Jackson Audio BELLE STARR
Drew Shirley Signature Drive Pedal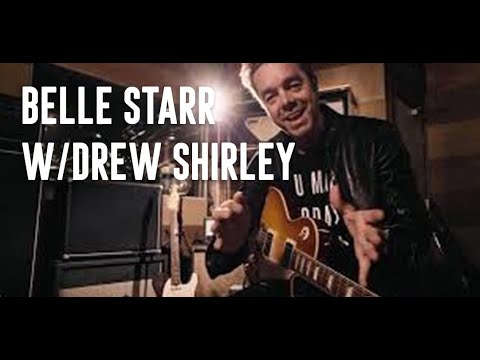 Jackson Audio BELLE STARR
Drew Shirley Signature Low/Mid Gain Overdrive
The result of several months of collaboration with Drew Shirley from Grammy Award winning rock band Switchfoot, the BELLE STARR is a low/mid gain pedal perfect for keeping the tone of your instrument intact. To get his signature overdriven sound, Drew runs super small, low-wattage tube amps wide-open and the BELLE STARR was designed to recreate exactly these tones.
Main Features:
Low/Mid Gain Overdrive pedal
Smooth and natural breakup style of non-negative feedback amps
Unique clipping circuit featuring MOSFET transistors instead of silicon diodes
Tiny footprint and top mounted jacks – for ease of pedalboard mounting
Powered by 9-18 V DC PSU
(centre -, 2.1mm, ~ 20 mA current draw)
Purposely not a high-gain overdrive, the BELLE STARR features a low/mid gain circuit that has the smooth and natural breakup characteristics of smaller, non-negative feedback amps.
To make the overdrive as natural-sounding and amp-like as possible, Jackson Audio incorporated a unique clipping circuit that features MOSFET transistors instead of traditional silicon diodes.
8 months of dialling in the BELLE STARR with every variation of amp from Fender to Marshall, Vox and of course Jackson amps has ensured that the BELLE STARR will work on any amp that you couple it up to.
The BELLE STARR features 9-18V operation, true bypass switching and a small footprint with top mounted jacks, all making it easy to fit perfectly into any rig!
Additional information
| | |
| --- | --- |
| Weight | 0,61 kg |
| Dimensions | 16,51 × 11,43 × 8,26 cm |
Related Videos and Articles