Jackson Audio LARGE MOUSE MODULE
Rat' Drive Module for ASABI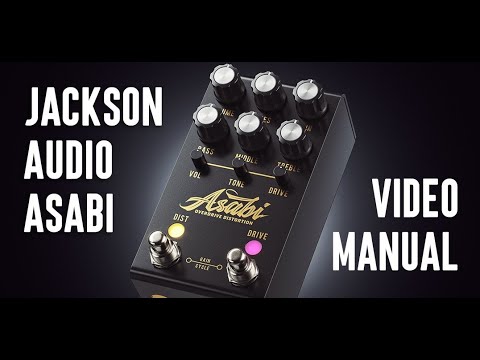 Jackson Audio LARGE MOUSE
Replacement Drive Module
CHANGE YOUR CIRCUIT – CHANGE YOUR SOUND
The LARGE MOUSE module is a fully analog distortion module for the Jackson Audio ASABI Mateus Asato Signature Distortion/Overdrive pedal. This replaces the ASABI's stock MODERN HIGH GAIN distortion module with the legendary sound of the ProCo Rat, with its arena rock rhythm tones and soaring leads.
The circuitry in the LARGE MOUSE delivers all the snarl and spit of the original and celebrated Rat, but with many more features and control. Coupled with an active EQ, 4x clipping options and Jackson Audio's innovative Gain Cycle feature, you've never heard or seen a Rat like this before!
To make the LARGE MOUSE even more faithful to the original tone, Jackson Audio procured the mythical LM308 chip that is used in the most sought-after vintage units.
Dead simple to install, you simply unscrew the ASABI's backplate, remove the stock distortion module and replace it with the LARGE MOUSE. Voila! Your new distortion mode with all its features is accessible ready to be the most raucous rodent on your board – ever!
Main Features:
Analog Distortion module for ASABI Mateus Asato Signature Distortion/Overdrive
Replaces MODERN HIGH GAIN Distortion module in the ASABI
Distortion circuit based on the legendary ProCo Rat
Including the mythical LM308 chip for the most authentic tone
Active 3-band Parametric-EQ – for optimal tone shaping
4 Clipping-Diode Styles with drastically different sound characteristics
GAIN CYCLE circuit – for instant gain adjustment in 4 steps
Easy installation
Additional information
| | |
| --- | --- |
| Weight | 0,02 kg |
| Dimensions | 5,8 × 6,2 × 3 cm |
Related Videos and Articles