Compact, High-quality Mixer for Pedalboards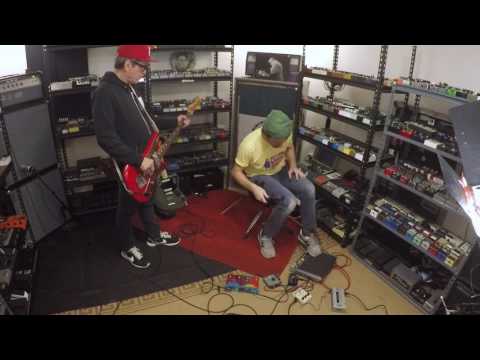 Red Panda Bit Mixer
3 Input Pedalboard Mixer
The Bit Mixer is a small, high-quality mixer designed for pedalboards. It features ultra-low distortion, low noise op amps. High-impedance inputs are designed for guitar, but work with line level signals as well.
Each input has a volume knob that goes from off to unity gain.
It has a small footprint of only 11 x 7 cm, and works with standard pedal power supplies from 9-18 V. The Bit Mixer is always on when power is connected. An internal LED is visible below the power jack.
Use it to connect multiple instruments to one amp, to combine parallel effects chains and/or for a clean blend or analog dry path.
Main Features:
Pedalboard signal mixer
Designed for use with guitars as well as line level signals
3 separate high-impedance input channels with individual volume controls up to unity gain
1 output
Ultra-low distortion low noise op-amps
Small pedalboard footprint
Designed and assembled in USA
Powered by a regular 9-18V DC PSU
(centre -, 2,1 mm, 40 mA current draw)
Related Videos and Articles