Remote Footswitch with 4 Modes to Access Presets and Pedal Functions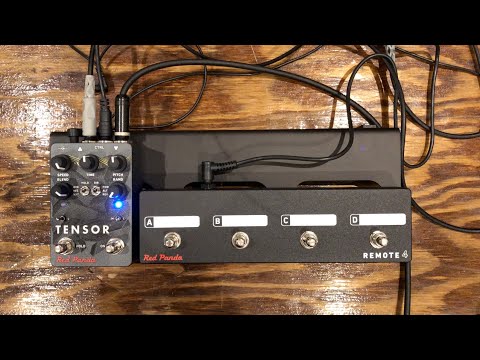 Red Panda Remote4
Remote and Preset Footswitch
The Remote4 is a simple and easy to configure remote and preset switch with 4 footswitches that can access presets and extended pedal functions on Red Panda pedals.
Its simple and ingenious design features scribble strips above each switch that can be labeled with a Sharpie and erased using isopropyl alcohol. Remote4 connects to the pedal via an included 6.3 mm TRS cable, and does not require power.
The Remote 4 works with all Red Panda effects pedals that have USB. See your pedal's documentation for specific functions.
Main Features:
Remote and preset footswitch for Red Panda pedals
Simple, Easy to configure
4 footswitches for accessing presets and extended pedal functions
Works with all Red Panda pedals
Scribble strips for custom labelling
Connects via 6.3 mm TRS cable (included)
Designed and assembled in USA
No powered required
Related Videos and Articles